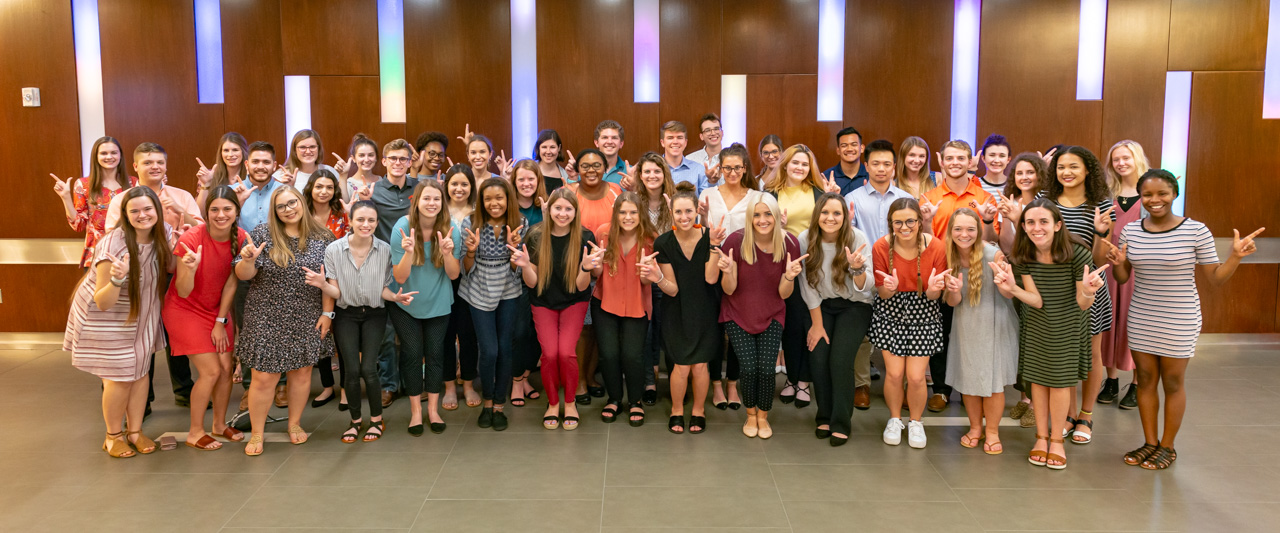 The Arts and Sciences Student Council serves as the voice of the undergraduate students in the College of Arts and Sciences. As the liaison between the students and the faculty, the Council's primary goal is to foster an atmosphere of learning that places students first. Through student programming, interaction with administration and faculty, and the promotion of the College's student organizations, the Council strives to enrich the experience of Arts and Sciences students. The Council also stresses service to the University and to the surrounding community.
Join CAS Student Council
Eligibility Requirements:
Must have completed 12 hours at OSU
Must be a full-time student in the College of Arts & Sciences
Must have and maintain an overall grade point average of 3.00
Must be able to attend meetings which are every other Tuesday at 5:30 p.m.
Application closes Friday, January 31, 2020 at 5:00 p.m.
Officer List
Executive Officers
Advisor — Tracy Gustafson
President — Nicole Clapp
Vice President — Jacee McCoy
Secretary — Harrison Muegge
Treasurer — Nathan May
Awards, Recognition & Banquet Chair — Emily Belier
Activities Chair —Ashlee Mongold
Activities Vice-Chair — Alannah Templon
Public Relations Chair — Carly Bender
Philanthropy Chair — Allie Piszczek
Freshman Student Council Coordinators — Emily Bouyea and Rosa Gorham
Three Minute Thesis
The College of Arts and Sciences Student Council hosts an annual Three Minute Thesis Competition for undergraduates. This year it will be held on Thursday, March 26 at 6 p.m. in the Student Union Theatre. Students will have three minutes to present their research using a single slide and have the chance to win scholarships.
Students must sign up by March 6 by 11:59 p.m.
Chosen participants will be notified by Wednesday, March 11th
Optional rehearsal for participants will be held in the Student Union Theatre on Monday, March 23rd at 6 p.m.