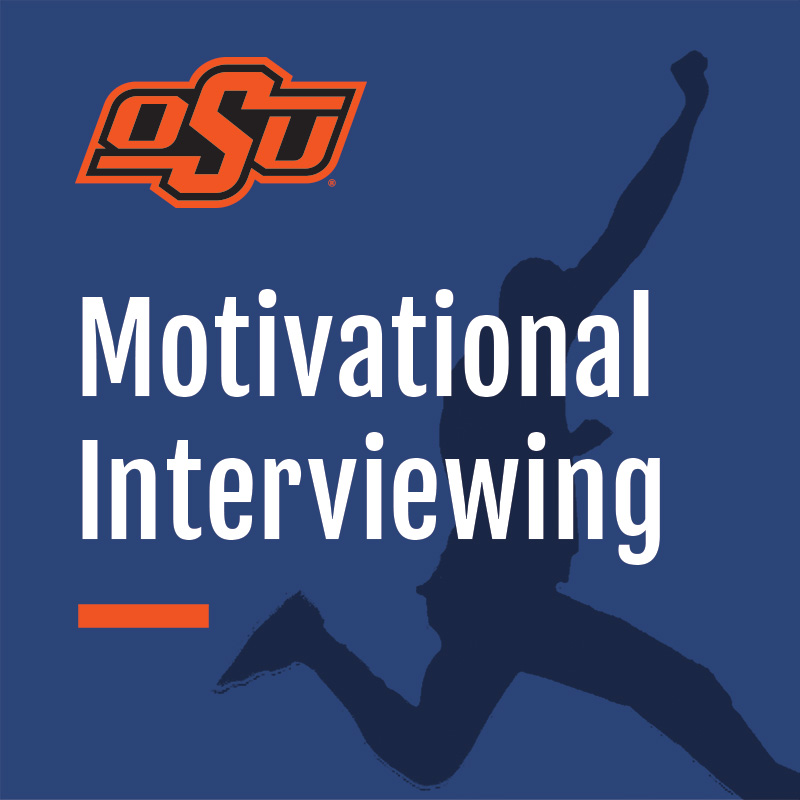 Course Cost: $190
Registration Steps:
Click on "Enroll now," above, then click blue "ENROLL" button/li>
New/First Time Users: Enter your name and email to create your account
Returning Users: Click "Sign in here" to log in.
*If you are an OSU Student, Faculty or Staff, please use your O-Key email.
Click "Proceed to Payment" to enter credit card information for payment.
Check email for receipt, and course access instructions.
Questions?
Contact OSU College of Arts and Sciences
caspdo@okstate.edu
405-744-5647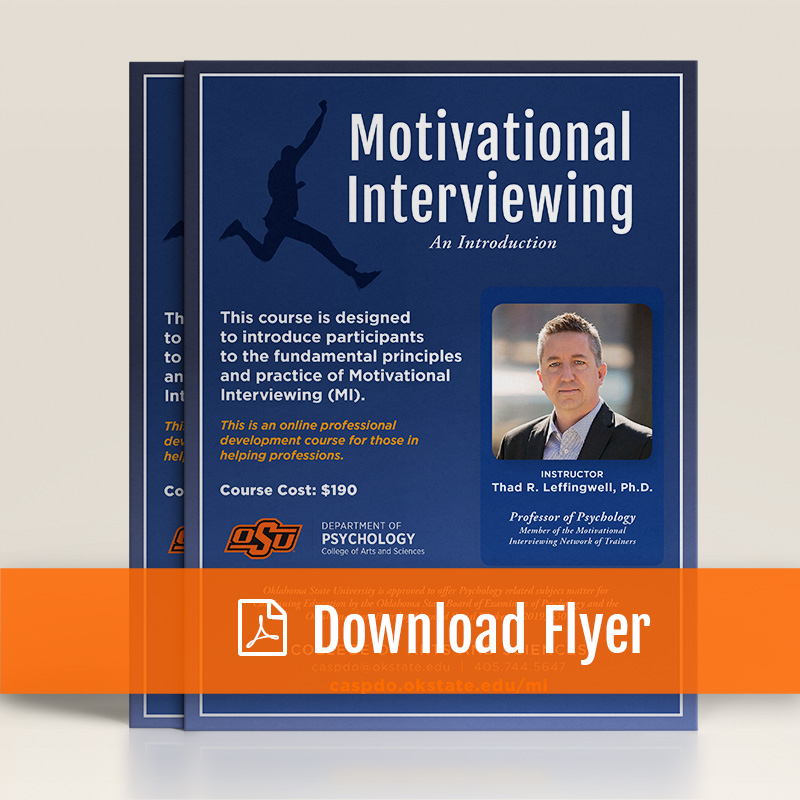 Motivational Interviewing
By Dr. Thad Leffingwell
Description
This course is designed to introduce participants to the fundamental principles and practice of Motivational Interviewing (MI).
Professionals of all types including those who work in mental health and substance use (e.g. psychologists, psychiatrists, counselors, case managers) and health care (e.g., physicians, PAs, nurses) settings will benefit from this course by being exposed to principles of MI, which is an evidence-based approach to bring about behavior change in clients or patients who may be ambivalent and resistant about making adaptive changes.
This course includes:
Video lectures (4 short lecture videos, approximately 39 minutes of content)
A video example of MI in a health care setting (14 minutes)
Required readings (3 academic peer reviewed articles, approximately 120 minutes)
A post test
A course evaluation
Learning Objectives
At the end of this module, students should be able to:
Define Motivational Interviewing
Describe the style and spirit and fundamental strategies of MI
Distinguish an MI approach from non-MI strategies
About the Instructor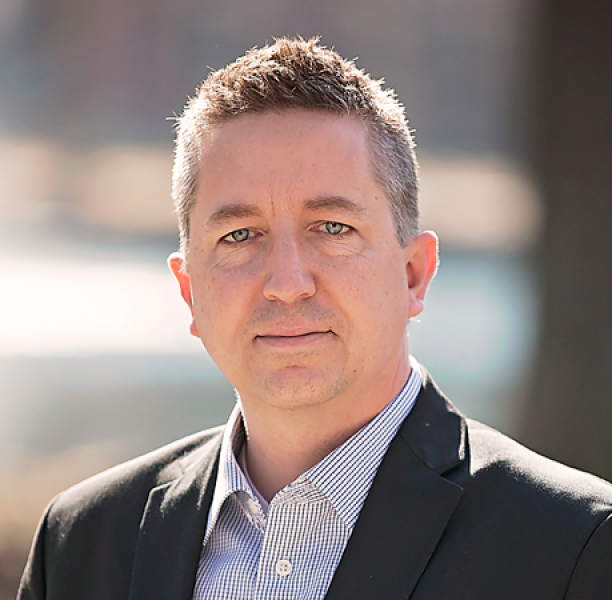 Thad R. Leffingwell, Ph.D., is a clinical health psychologist and Professor and Head in the Department of Psychology at Oklahoma State University. Dr. Leffingwell completed his graduate training at the University of Washington and his pre-doctoral internship at the Puget Sound VA Healthcare System – Seattle. Dr. Leffingwell is a member of the Motivational Interviewing Network of Trainers (MINT), having completed intensive training in how to train others in the approach. Dr. Leffingwell's research interests include brief motivational interventions for health behavior change and motivational predictors of self-directed and assisted behavior change. He has worked on numerous federal, state and privately funded intervention projects that investigated adaptations of motivational interviewing. Dr. Leffingwell may be contacted at thad.leffingwell@okstate.edu or Oklahoma State University, 116 North Murray, Stillwater, OK 74078-3064
Continuing Education Units
This course is offered for 3 CEUs from the Oklahoma State Board of Examiners of Psychology.
This course is offered for 3 CEUs from the Oklahoma State Board of Licensed Social Workers, #20193630.
This course is offered for 0.3 ASHA CEUs (Introductory level, Related area).
ASHA Financial Disclosure: The instructor, Thad Leffingwell, received compensation for course development.
ASHA Non-financial Disclosure: The Instructor named above has no relevant non-financial relationships.