Taylor Graham gazed at each piece as she cut it out, taking in the controversy of the "That Damn Art Woman" exhibit currently featured at Gardiner Gallery in the Bartlett Center for the Visual Arts. She meticulously prepared them for a month-long exhibit that took four years to construct.
Graham, from Bartlesville, Oklahoma, is earning her BFA in Studio Art with focuses in watercolor and ceramics and a minor in Art History. In the spring, she heard about an internship that helped with the exhibit and she eagerly applied. The exhibit, "That Damn Art Woman: Adah Robinson, Bruce Goff and the Controversy over the Design of the Boston Avenue Methodist Episcopal Church South" dove deep into history.
Teresa Holder credits Graham with helping the exhibit come together.
"I would not have survived this installation without Taylor's assistance," Holder said. "She printed, cut and kept organized all the objects on display."
Holder grew up hearing about the Methodist church in downtown Tulsa, and about Robinson, the woman credited with designing it. But when Holder was in college, she heard a different story. In an art history class, a professor credited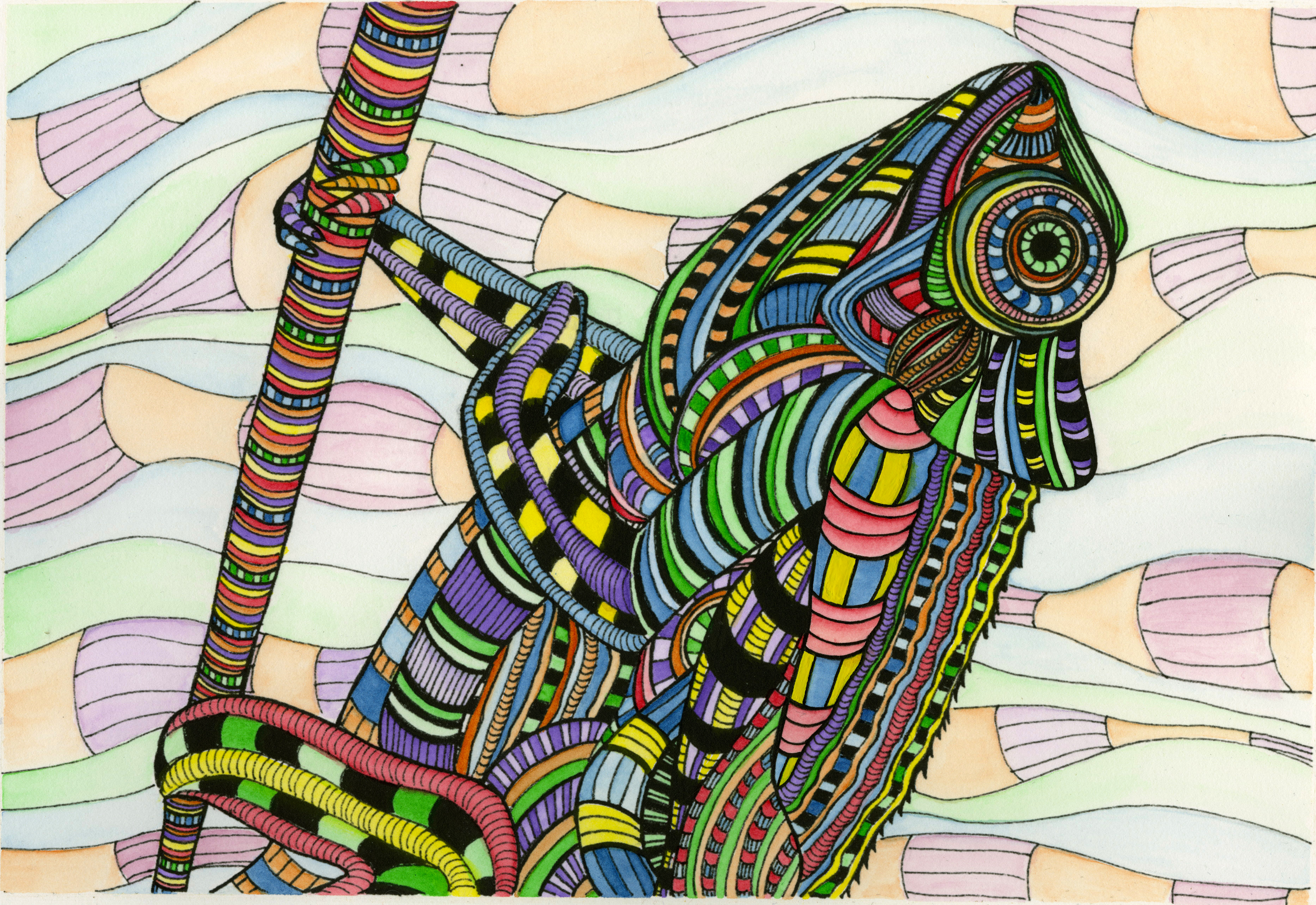 Goff, an architect and former student of Robinson, as the designer of the art deco masterpiece.
After that, Holder wanted to find the truth. She chased every lead, from the Chicago Art Institute to the Smithsonian, to choreograph an exhibit that told the story. Her collection totaled nearly 350 objects comprised of photographs, documents, letters, newspapers and the labels that accompanied them, all items Graham arranged.
"It's a lot of work but it's super rewarding," Graham said. "Once you see everything come together, you can just walk through and think, 'Wow, I had a part in this exhibit and it looks amazing.'"
Graham started at OSU as an engineering major but quickly realized she only liked the design aspect of the program. She always had a love for art growing up, and decided to make the switch. It seemed to be the right move for Graham as she won the Green Country Watercolor Society scholarship and the Robert Rauschenberg Endowed Art Scholarship.
During a project, Graham was stuck on what to design next. One professor asked to look at her sketchbook. He flipped through and explained how her doodles should direct her art. Graham also had a passion for nature after taking a class in natural resource and ecology management. These influences are seen in her work. Her geometric-inspired animals are filled with mixtures of watercolors and colored pencils making a stunning display.
"I was honored to be the instructor who introduced Taylor to watercolor," Holder said. "Her work now is mixed media, watercolor and ink. My favorite of her different series are her animal pieces. Currently she has three pieces chosen by (First Cowgirl) Ann Hargis on display in the Willham House."
Graham is excited to graduate in December and plans to continue her passion for art into a master's program. She hopes to someday work in an art gallery, and thanks to this exhibit, she's a little closer to that dream.
"That Damn Art Woman" will host a reception August 24 beginning at 2 p.m. with Holder offering a curator talk at 3 p.m. The exhibit is on display until August 30.