Sarah Winburn of Tahlequah, Oklahoma, earned a prestigious Gates Millennium Scholarship, which is awarded to 1,000 of the most brilliant minority students across America each year. The Gates Foundation-funded program covers all expenses, from tuition to room and board. Winburn utilized the scholarship to attend New York University, choosing to return to the city where she was born and raised, before tragedy brought her back to Oklahoma.
Her brother, Jerry, was a year older than Winburn. He had been a student at Oklahoma State University for two short weeks before a fatal car accident. The proud member of the U.S. Army died at 19.
"My world completely changed after that," she said.
She finished that semester at NYU, then transferred to OSU.
"He is one of the reasons I am here," Winburn said. "I think it is one of those weird things that is hard to explain. I feel closer to him when I'm here, even if he wasn't here that long."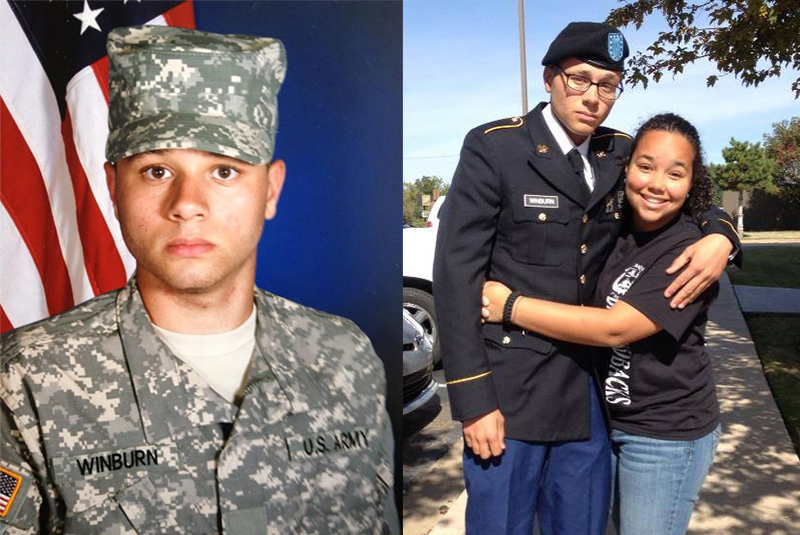 The siblings had a close bond, even if they acted like polar opposites.
"In high school, I was super focused on academics and goal-driven," Winburn said. "He was a free spirit and just went with the flow and had fun and made the best out of each moment. While he was alive, and especially now that he's gone, I've tried to get myself to be more like him and worry less while enjoying life more."
Even though she feels closer to her brother at OSU, Winburn's path has not been easy. While she knew she wanted to do something with science, she struggled to find the right major. She started out fascinated by chemistry but jumped to psychology for a while.
"I knew what I wanted to do, and then I switched it. I eventually got back onto that path where I was all along. So, now I am a biochem major and it's working out."
Winburn will graduate in May with a biochemistry degree and minors in microbiology, chemistry and Spanish. Her plan is to take time to get experience in the health field before applying to graduate school.
"It's hard to know what would make me happy for the rest of my life. I want to do something that makes me feel like I am making a difference at the end of the day," she said.
Winburn's focus on keeping her family close to her heart while also making an impact on the world stems from the love and dedication shown by her parents. They are her biggest supporters.
No matter what career she pursues, Winburn has the dedication and intelligence to achieve whatever she sets her mind to. She chooses to honor her brother, who will continue to be a part of her life.
"Throughout my years at OSU, I've realized the huge impact my brother had on making me the person I am today. I just want to make him proud."
— This spotlight is dedicated to the memory of Jerry Winburn