Sergio Mares found his way to Stillwater differently than most. Born in Eagle Pass, Texas, his mother moved back to Mexico shortly after his birth, where he spent most of his childhood. Mares returned to the United States in August of 2014, and attended Stillwater High School, graduating in May of 2017.
While in high school, Mares lived with Jim and Andrea Johnson in Stillwater. He considers the Johnsons his second family. The Johnson family is Canadian, and Jim is a pastor at a local church. Mares attributes the Johnsons with influencing him in high school.
"They taught me to visualize the magnitude of life, and how everything really matters at the end, and how invested you need to be in others so you can really have a great relationship with the world," Mares said.
Translating vision into practice has not always been easy. In high school, a language barrier inhibited communication with classmates, so Mares spent extra time in the library, a place where communication was not necessary. During one library visit, he started playing chess. This soon developed into a routine that allowed him to work on his language skills, as well as get to know some of the students. He excelled at chess, and finished high school ranked second in the state. Mares continues to play in college.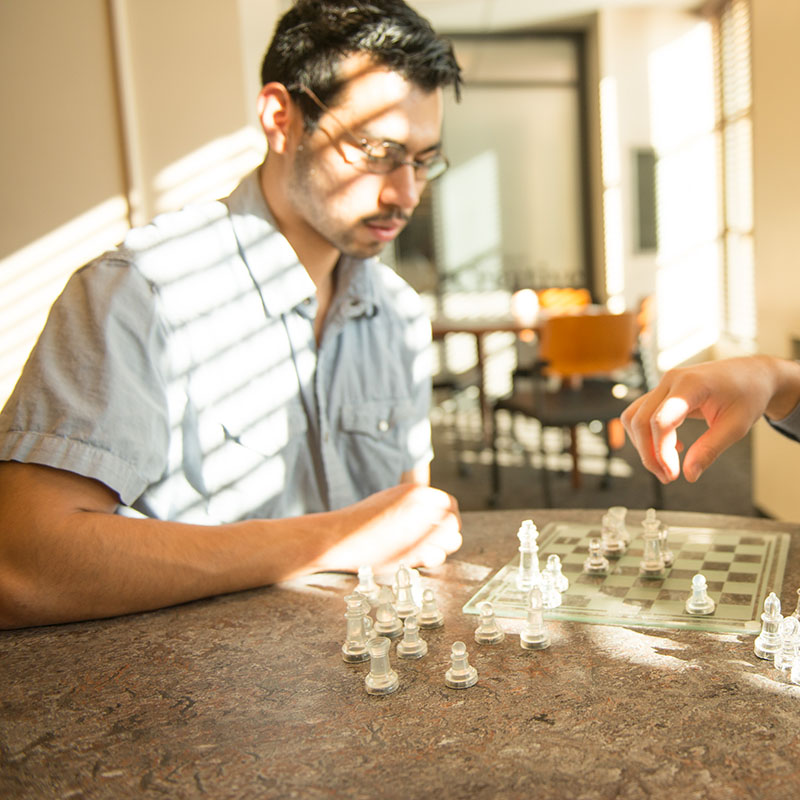 "Chess is one of my great hobbies," Mares said. "My other hobby is my job. I am a barista at a local coffee shop. I love making coffee, and attending people, and speaking to my customers - just building those relationships, small relationships that matter."
His job and the Stillwater community directly influenced his decision to attend Oklahoma State.
"At one point I was holding three jobs in Stillwater, and that made me think that this is the town where I need to be and a place where people really are welcoming," Mares said. "They received me as the person I was, regardless of my differences, regardless of my background. That was just a great experience, so I decided Oklahoma State was where I wanted to go."
Mares' decision to major in biochemistry at Oklahoma State was a natural fit with his selected career choice, to be a physician.
Several factors contributed to Mares' decision to devote his life to medicine, including a mission trip and an internship. The mission trip occurred during Mares' sophomore year in high school.
He returned to Mexico and worked as a translator for a medical team from the University of Kentucky.
"Through this trip and looking into the lens of medical professional rather than merely a local constantly immersed in the day to day difficulties of these impoverished communities, I gained a completely difference perspective for the life I once lived," Mares said.

Following the mission trip, Mares worked as a translator at the Stillwater Health Clinic. Through the Health Clinic, he began to know members of the Stillwater Medical Community. One summer, he received an internship at Stillwater Medical Center.
"For one whole summer, I experienced everything there is to experience in medicine," Mares said.
He describes this opportunity as heart shaping, and the point at which he fully committed to studying the art of medicine.
Currently a freshman, he is actively participating in research through the Howard Hughes Medical Institute Science Education Program (HHMI).
HHMI is a grant-funded program that allows students in the life sciences to participate in research during their first year. Mares is on an accelerated research track. Last semester, he participated in research with Dr. Wouter Hoff of the Microbiology Department on the Microbial Diversity Project. The project focuses on the discovery of novel bacteria with the purpose of understanding non-pathogenic microbial organisms.
Research is an essential component of the university experience for Mares, and a way to open new experiences and knowledge.
Mares encourages incoming freshman to seek out new experiences through a variety of ways, socially as well as educationally.
"Get to know and connect with others," Mares said. "It sometimes can be difficult, but put yourself out there. For example, if you see kids playing Frisbee, you should totally go and communicate with them."
Mares believes OSU does a great job creating events and opportunities for students to meet.
"Students have to meet, it's an essential part of a student body," Mares explains. "Without that, there is no communication, no relationship, no connection. Getting to know others has helped me figure out a way to understand the college, my classes and my vision."
That vision is one of Sergio's greatest strengths as he prepares for his future.
"I am mindful of what is going on around me," Mares said. "I know where I want to be in the future, and what I want to contribute to the world. My vision is what keeps me in focus with my future."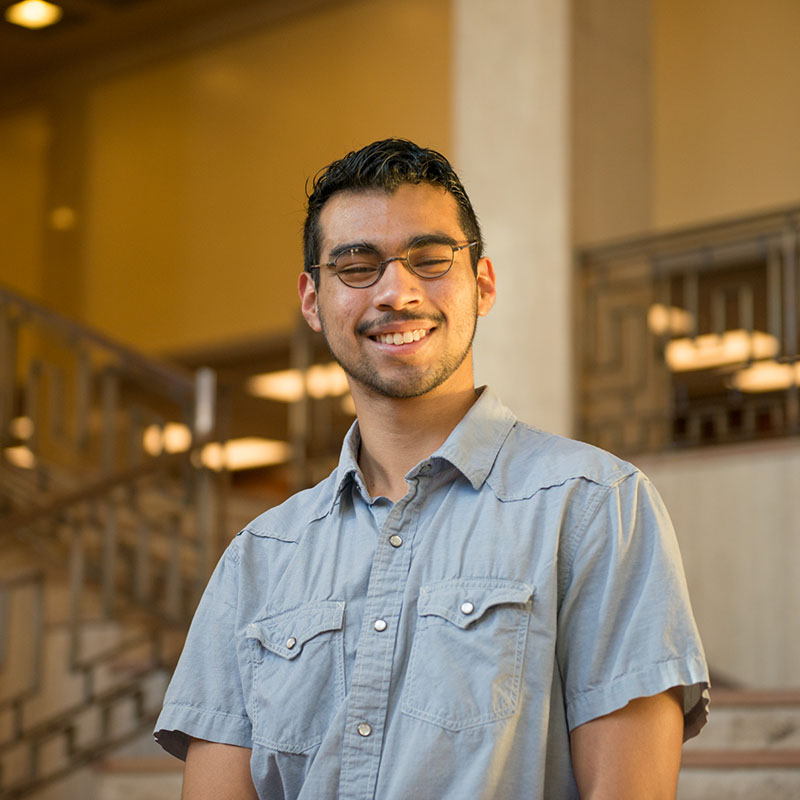 It looks to be a bright future, indeed.
For more on the HHMI program, visit the website: https://osu-hhmi.okstate.edu/