The College of Arts and Sciences at Oklahoma State University has created a bachelor's degree in arts administration. This program is designed for students who love art and want to pursue careers in communications, marketing, fundraising or programming in a fun, arts-related industry.
"Professional management is the backbone of any thriving artistic endeavor," said Lloyd Caldwell, interim head of the Department of Theatre. "Theatre, film, dance companies, operas, art galleries and museums — all of these require trained and dedicated people. In arts administration, you'll find donor support and gifting officers, marketing and sales, human resources to care for the artists — the list is endless. It is a vital and growing field. That's why we've developed a program to train the next generation."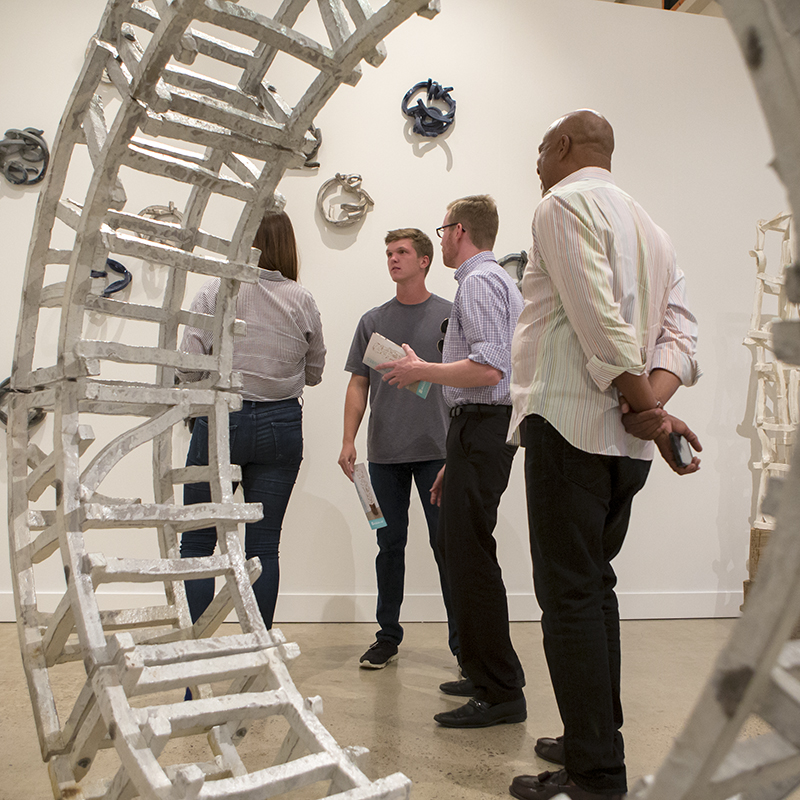 The degree program is unique in Oklahoma, thanks to two new arts venues connected to the university: The McKnight Center for the Performing Arts, which will open next year, and the OSU Museum of Art. Both will offer students real-world experience in state-of-the-art venues. Organizations in Oklahoma City and Tulsa, such as the Lyric Theatre and Tulsa Ballet, have also joined the effort with internships for students.
Mark Blakeman, the Marilynn and Carl Thoma Executive Director of The McKnight Center, said the world of professional arts administration requires highly competent and creative entrepreneurs who can adapt to the fast-changing landscape while honoring the traditions of various art forms.
"For decades, arts administrators were often artists themselves," Blakeman added. "They intimately understood the art form but not always the additional responsibilities of good governance, business, marketing and so forth. This new arts administration degree gives OSU students the opportunity to build strong, broad-based fundamentals for leading arts organizations into the 21st century, and The McKnight Center is eager to play a role in fostering the learning of these budding administrators."
Victoria R. Berry, director and curator of the OSU Museum of Art, called the teaching museum ideal for providing hands-on experience for arts administration students.
"A fair number of students have worked for the museum, not in an academic program, and have moved on to professional employment in which their applied museum experiences provided advantages in finding employment," Berry said. "I can only imagine that expanding opportunities for students to gain applied knowledge within a degree program will provide excellent and meaningful experience."
The arts are a multibillion-dollar industry in the United States. Core courses in the degree program are arts administration, marketing, finance, fundraising, graphic design and management. Emphasis options are in art, dance, theatre or generalist, which provide the flexibility to work in multiple fields.