We all know melanin as the pigment responsible for the tanning of our skin when exposed to sunlight. However, Dr. Toby Nelson claims that tanning our skin is merely the surface of what melanin can do.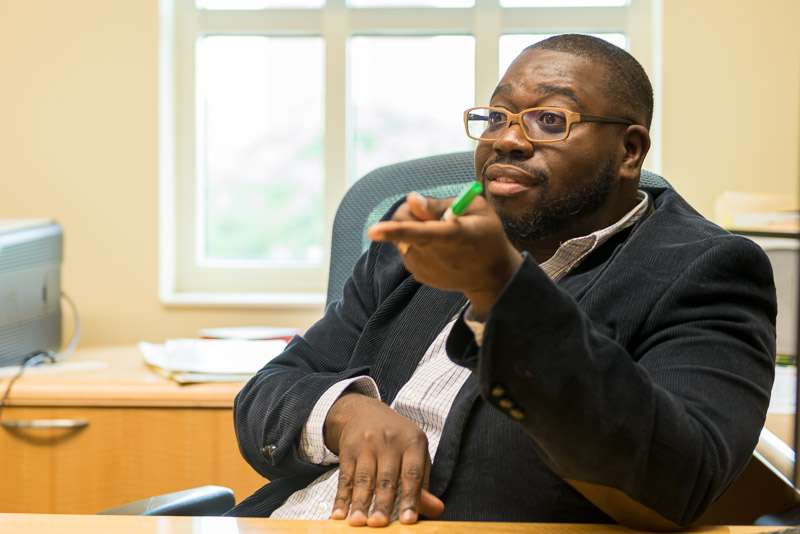 "We know the building blocks of melanin, but nobody knows the true structure," Dr. Nelson explains, with a passionate excitement in his expression. "And we are studying the structure and attempting to link it to the function."
Orginally from Lake City, South Carolina, Dr. Nelson was working on his post-doc in Pittsburgh, Pennsylvania when he received the invitation to interview at OSU.
"I had never been to Oklahoma before that first interview," he recounts, grinning. "Shortly before my interview, there was two feet of snow in Stillwater, and the school was shut down. I called to see if I had to reschedule, but they told me to come down anyway. Sure enough, the week of my visit, the sun was shining and it was 70 degrees outside."
Oklahoma's eclectic weather aside, Dr. Nelson remembers the initial challenges he faced when he came to the university.
"When I first got here, there was nothing but empty drawers and benches," he remembers, "It was truly a blank slate. But the College of Arts and Sciences got me the funds to buy all the supplies and equipment needed to start, and ASR (Arts and Sciences Research) allowed me to attend conferences and write grants to gain additional funding as well."
It was that research funding that brought Dr. Nelson and his students to focus on melanin and its virtually-untapped potential. While we know that melanin has to do with coloration, but there are also bacteria within melanin which absorbs radiation and turns it into energy.
"But where is the code that allows for that?" Dr. Nelson asks excitedly. "What if we could fabricate a synthetic melanin-plastic that could absorb and sterilize against bacteria in every hospital and medical care facility in the country? Or possibly coat rockets with it, which could absorb solar radiation and convert it into fuel?"
The passion and excitement in Dr. Nelson's eyes does not abate when he shifts the subject to speak about the students that pass through his classes and his lab.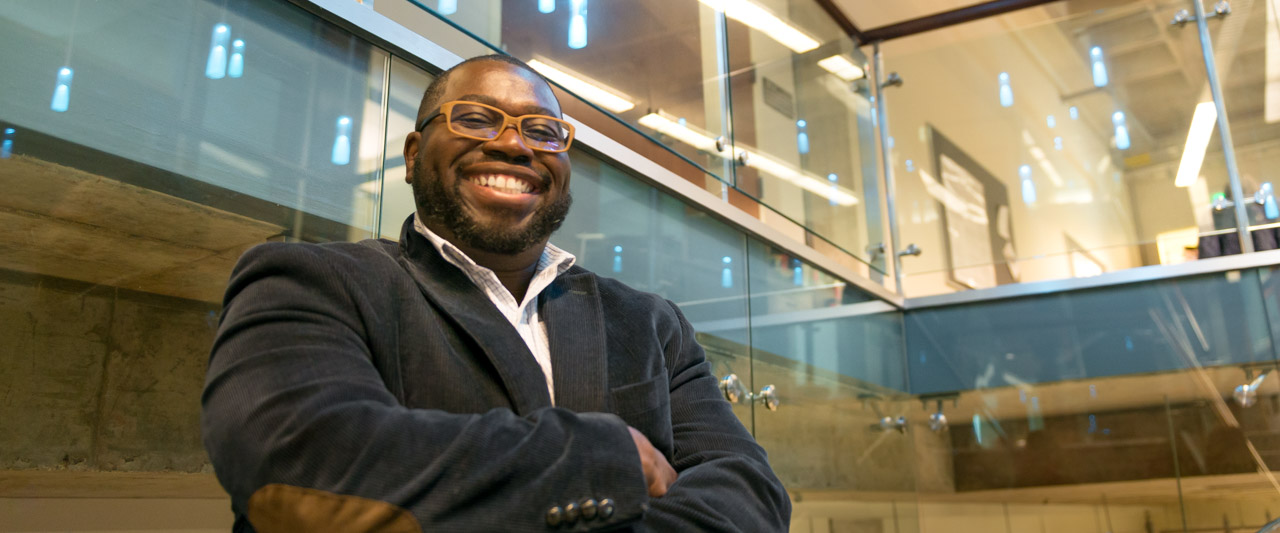 "I want them to know that I care for each of my students," he explains. "I care that they do well. They are the next generation of doctors and scientists; I want them to understand that we need for them to be the best that they can. And it is MY job to ensure that you have the knowledge and the critical thinking skills to tackle the problems and unanswered questions that they will encounter in their career."
Whether it is the cells within our skin or the rockets that we send into space, with Dr. Toby Nelson and the Department of Chemistry at Oklahoma State University, the sky's the limit to imagination and success.