Serving as a department head is hard work. Some faculty members would rather spend their time focused on their classes and research than performing administrative duties, which can be both frustrating and thankless at times. But Dr. Rebecca Brienen enjoyed the opportunities she had over the past 6½ years to make a difference while leading the Department of Art, Graphic Design and Art History.
That made it logical for her to jump at the opportunity to become the College of Arts and Sciences' associate dean of personnel and faculty development. She began that role full-time on Feb. 1.
"I figured it would be really helpful for someone in this position to have been department head and enjoyed it," Brienen said. "I understand that position and its challenges. I thought this associate dean role would be great for me as a facilitator and a communicator with the other department heads, who are so fundamentally important to the running of the college. I also thought that with the new dean, someone with this experience would be able to help him be successful."
Dean Glen Krutz, who came to CAS last summer, appreciates Brienen's administrative experience and talents.
"I'm delighted to have Dr. Brienen join the CAS leadership team," Krutz said. "Her considerable background in departmental leadership at OSU and before that at the University of Miami, as well as her skill at building relationships, will serve us well in caring for and developing the lifeblood of the college—our outstanding faculty."
Her responsibilities include reviewing sabbatical requests as well as promotion and tenure files. She also provides oversight of policies and procedures, with the goal of ensuring consistency across all 24 departments.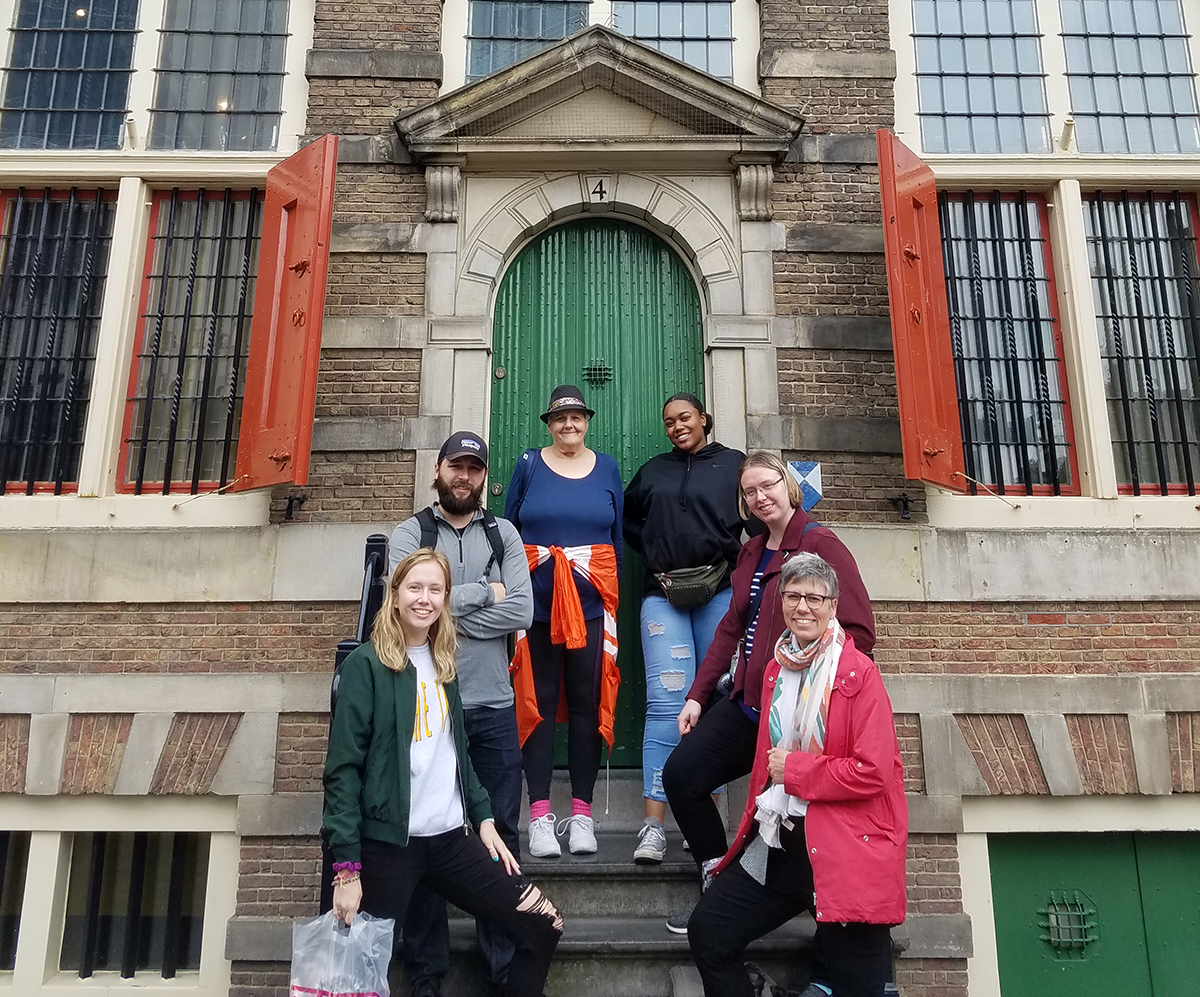 She is stepping down as department head, with Chris Ramsay taking that role on an interim basis while a search is conducted for her replacement. Meanwhile, Brienen will continue research and teaching. She is scheduled to teach a Northern Renaissance art history class in the fall and will take students to Amsterdam and Paris this summer. She is also finishing the catalogue for her Doel Reed exhibition slated to open next February at the OSU Museum of Art. And she remains director of the Prairie Arts Center, a community arts center in Stillwater. In 2019, Brienen was awarded a NSF grant with Co-PIs Dr. Sheri Vasinda and Dr. Stephanie Hathcock from the College of Education, Health and Aviation for the project "One Community, One Challenge: Pop-up Steam Studios."
"For me, there is enormous value in being busy and useful," Brienen said.
Of course, her main focus will be her new position as a resource for all CAS faculty.
"A good chunk of my job is providing support and assistance to department heads with the appraisal and development process, RPT actions, and with any needs they may have in terms of hiring," Brienen said. "Another large focus of my position will be enhancing the mentoring program, which will be very helpful for retention of new faculty and an important resource for our existing faculty at all ranks."
She added, "I'm probably not going to be as research active as I was earlier in my career, and I do have some regrets about that, as anyone might. But there is actually a lot of creativity in administration. People don't realize that. You have to come up with creative solutions to problems. You have to address needs. You have to figure it out. It's not a boring job. It has lots of challenges."
Brienen is proud of what the Department of Art, Graphic Design and Art History has accomplished since she came to OSU.
"We've had some great student outcomes, with more than 75 percent of our alumni working in the arts in some way five years after graduation," Brienen said. "We have strong faculty who push the department forward by being collaborative, smart and really research-active."
She also points to what the Prairie Arts Center has accomplished in its three years under OSU management, becoming "a busy and community-oriented arts center." And she is proud of the ways the department has collaborated with the OSU Museum of Art.
"We've done a number of curatorial projects with students, and that has been very successful," Brienen added.
She came to OSU from the University of Miami, where she was a faculty member for 12 years. She also served as head of the art history program there.
Brienen grew up in Oxford, Ohio, where her father was a psychology professor at Miami University and her mother was a CPA.
She earned an art history degree from Wellesley College in Massachusetts, followed by a master's in theology at Harvard. She then completed a master's and Ph.D. in art history at Northwestern University.
Brienen's husband, Marten, is faculty in OSU's School of Global Studies. The pair met in his home country of the Netherlands, where she was a Fulbright scholar. They have two daughters.