On Monday, November 5, Dr. Charles I. Abramson of the Department of Psychology at Oklahoma State University will be inducted into the Oklahoma Higher Education Hall of Fame. This honor comes on the heels of his induction into the Oklahoma Educators Hall of Fame on Sept. 29. These are only the latest accolades of Abramson's distinguished 25-year career at OSU. Prior to coming here, Abramson was tenured at the State University of New York Health Science Center.
"I was there for several years," he explained, "but I eventually got tired of living in New York, and I'm even a New Yorker. In 1993, OSU gave me a good offer, and I've been here ever since."
Jeanette Mendez, interim dean of the College of Arts and Sciences, noted how special it is that two such prestigious groups are both honoring Abramson.
"In the long history of these organizations, fewer than 20 people have been inducted into both Halls of Fame," Mendez said. "We know how impressive Dr. Abramson's work is, but it's nice to see that outside organizations are also expressing their respect for his incredible career."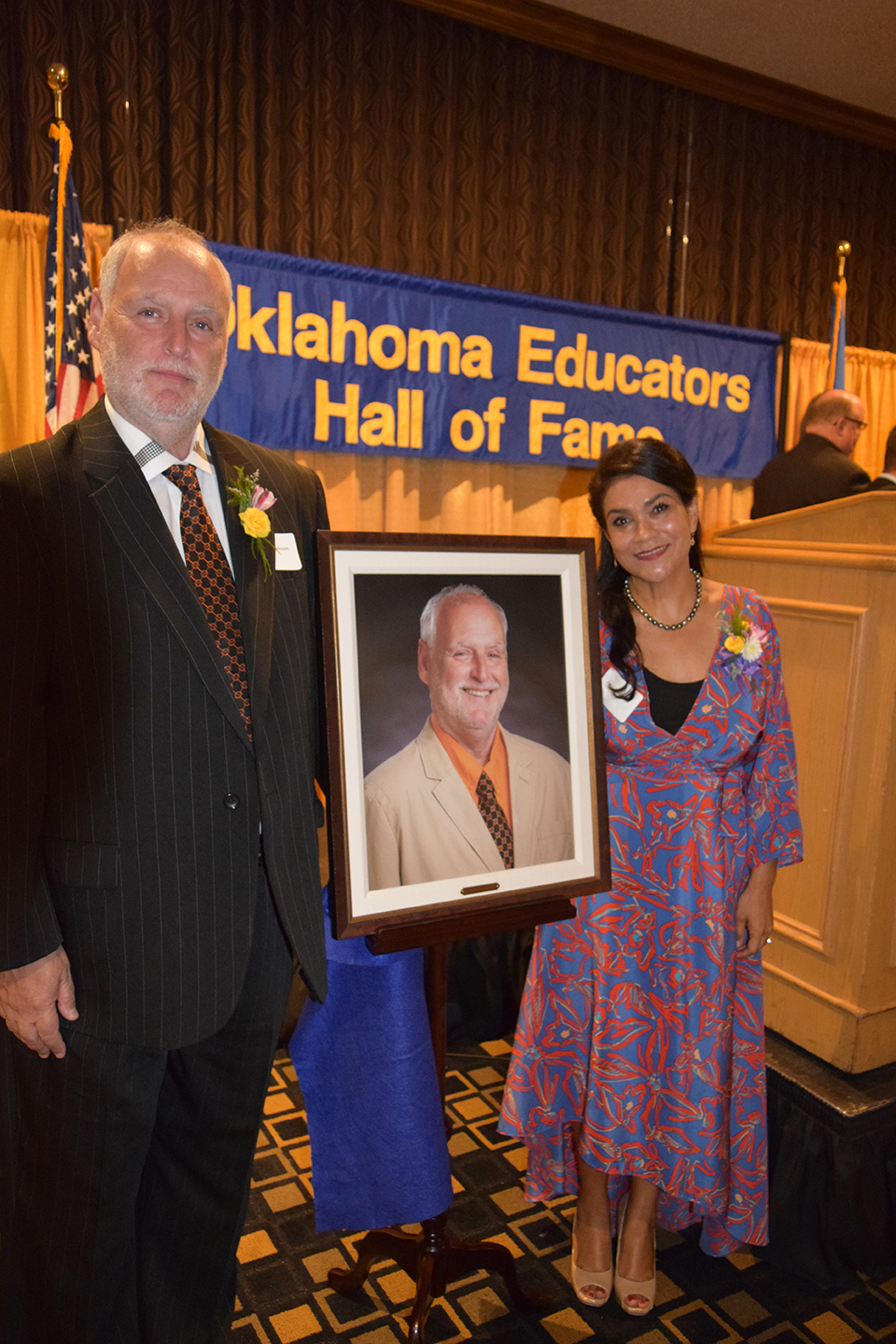 Abramson explains that one of the great things about being part of OSU is having access to all sorts of departments. Along with being a psychology professor, Abramson is an adjunct faculty member in the Department of Integrative Biology, as well as the College of Agricultural Sciences and Natural Resources' Department of Entomology and Plant Pathology.
"I've worked with everything from ants to elephants to people," he said.
The main focus of Abramson's work is comparative psychology, the application of the comparative method to problems in psychology. In fact, in 2005, the editors of Teaching of Psychology in Autobiography listed him as one of the top 60 teaching psychologists in the U.S.
"Comparative psychology is almost a dying area, but I believe it's the most important area of psychology," Abramson said. "The world is your laboratory."
Abramson has authored over 260 publications and has written or edited 20 books and special issues of scientific journals. In his office seven days a week, often as early as 5 or 6 a.m., Abramson's commitment to his research and his students is inspirational. Asked about his exceptional work ethic, Abramson merely smiled.
"I enjoy my work and I love what I do every day," he said with a shrug.
In addition to his research and teaching, Abramson has also taken the time to lead several study-abroad courses. Many of his grants and trips have taken him to destinations such as Brazil, Turkey, Greece and Venezuela, just to name a few. He believes that everyone needs to travel and see how the rest of the world lives.
"We're very lucky to be living where we are, and it's only by going out and getting a different perspective on the world, meeting students from different countries and being exposed to different cultures, that the students see that," Abramson said.
Abramson refers to himself as "an old-school type of guy," but one of the main things he attempts to instill in all of his students is the need to be good consumers of science.
"Think like a scientist," he tells them, warning against being swayed by popular opinion. "Think before you act, and apply the scientific method and scientific reasoning to any situation. As a psychologist, you have to approach whatever problem you encounter not only from a social science standpoint, but also as a scientist. Look at the evidence: closely examine where it leads you, and if see you can replicate those results."
To Abramson, past grades and reference letters are less important than the willingness to commit time and effort to build upon, and to ultimately achieve, success.
"I give my students opportunities, but I let them be the ones to take advantage of it."
In Abramson's opinion, the secret to success is the willingness to put the effort into one's life.
"Don't wait to meet people halfway, or do things 50-50," he said. "Take that extra 1 percent. Surround yourself with quality people. Don't waste your time with people who drag you down. After 32 years in education, my career is nearing an end, but for these kids, the future is filled with exciting challenges and adventures, and I hope I can help them be prepared for it."