"I bit his hand," said Dan Wilguess, D.D.S., who then explained why his first dental visit as a little boy went so wrong. "I'm the youngest of three boys, and it didn't occur to anyone to tell me that this man was going to reach into my mouth. Part of what drew me to dentistry was that no one, child or adult, should be afraid of a dentist."
When Wilguess enrolled at OSU in 1990, he thought he would follow his father's path and become a CPA. John Wilguess, Ph.D., taught for 28 years in what is now the Spears School of Business.
When preparing to enroll for his second semester, Dan Wilguess decided that caring for people's health and also having the opportunity to get to know patients through the course of their lifetimes was his calling. Just a few years later he graduated from OSU's College of Arts and Sciences with a degree in biology.
Wilguess used his Cowboy education to secure a coveted spot at the University of Oklahoma College of Dentistry, which accepts only 57 students from more than 1,000 applicants annually. He credits his undergraduate professors with preparing him for the rigorous schedule of year-round classes for four years that is dental school.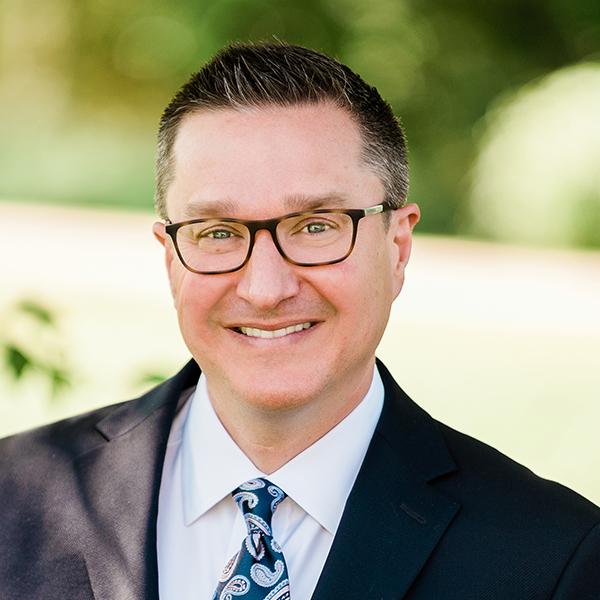 "When I wasn't working at Wooden Nickel, I buried my nose in books," Wilguess said. "Undergraduate degrees are not without stress and struggle, but you have to embrace that you get to be in school, and it will lead to your ultimate dreams. Even in my hardest science classes at OSU, I had really good instructors who were instrumental in my success by being approachable and good communicators."
He added, "Dentistry is a hard and very sought-after profession, but I wouldn't choose to do anything else. The College of Arts and Sciences prepared me, and the College of Dentistry provided me with one of the best dental educations in the country. Upon graduation I was ready to treat patients and provide top-quality dental care."
The happiness he gets from his profession through improving the health of his patients is enhanced by the camaraderie he has with other dentists.
"The people in dentistry form a tight-knit community," Wilguess said. "To be involved with my profession outside my office walls, I utilize the Oklahoma Dental Association. Through its programs to promote health and health services, such as the Oklahoma Mission of Mercy, I get to volunteer with colleagues and mentors."
Currently in his 20th year of practice, Wilguess is serving as president of the Oklahoma Dental Association, which is the state's branch of the American Dental Association. As president, he recently brought Oklahoma Mission of Mercy 2020, which is a free statewide two-day dental clinic, to Stillwater, which is also his hometown.
After two decades, Wilguess still promotes the value of mentors and encourages students and new graduates to find them in professors or professionals in their chosen fields. Upon gaining his D.D.S., he knew he needed to better understand the financial side of owning a business, so he joined a practice as an associate.
"Those were the most fruitful four years I invested," he said. "I was a sponge. I found mentors who were willing to work with me until I was ready to be an owner."
He added, "Surround yourself with people who have more experience than you in a certain area. Talk about the pros and cons, the dos and don'ts in the business, and soak up whatever knowledge they are willing to share."
Now a mentor himself, he reminds everyone to be interested in others, instead of trying to impress people by being interesting yourself. Patients do not come to him to learn more about him.
"A patient spends more time with a dentist than a general healthcare provider," he said. "I encourage my staff to get to know our patients well and build long-term relationships. … CAS started me on a fulfilling path to dentistry, and the beautiful thing about dentistry is the relationships on both the personal and business sides. The patients become an extension of your circle of friends and family."
Wilguess is married to Shannon Simon Wilguess, a '95 CAS graduate and childhood neighbor. Their daughter, Sydney, is an OSU sophomore, and son, Daniel, is a freshman at Edmond Memorial High School.