Jason Wallace was in kindergarten when he won his first art contest. Since then, his artistic journey has led him through a variety of majors, media and careers, leading to his current position as a graphic designer at the College of Arts and Sciences.
"We moved around a lot when I was a child, so I don't feel like I'm from any one place," Wallace said. "Art and photography stayed with me through every move. When I was a child, my mother sent me and my brothers to keep my father, a high school teacher, company in the high school darkroom. At seven years old, I watched a photo come to life on a blank page. That's magic, and it stuck with me forever."
Despite this early connection, Wallace's artistic development took several detours in college. He enrolled at Oklahoma State University in fall 1995, starting as an architecture major. He changed majors six times before graduating with a BFA in Studio Art with a minor in marketing.
Wallace is a rare combination of both analytical and creative. "I am interested in many things, and like to exercise both sides of my brain."
Wallace used his analytic talents when working for OSU's IT department while in college. He then moved into a full-time position after graduation. He started on the night shift in the data center, and worked his way up through several positions.
"While I worked in IT, the analytical part of my brain did the heavy lifting. But I needed to exercise the creative part. That is where photography came in."
Wallace can trace his photography career from the start in the darkroom to a pivotal moment in college.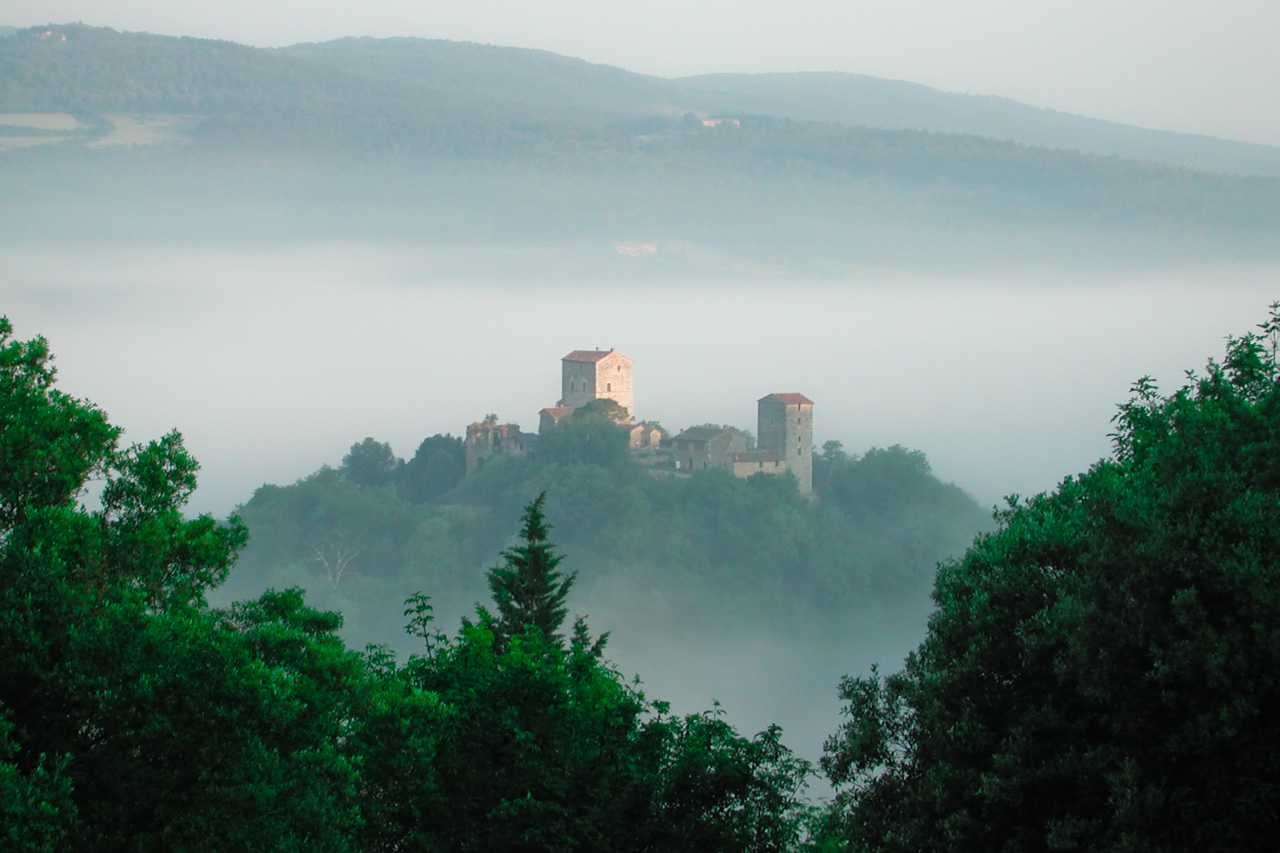 "In 2003, I took a study abroad trip, landscaping painting in Tuscany with Marty Avrett. I took a small point-and-shoot camera to use as a reference. Over time, I fell in love with photography as an art form."
Wallace took a photo on the last day of the trip that informed the rest of his work.
"We were waiting for the bus, all packed to go. A fellow student invited me to look through a gap in the trees, at the neighboring villa in the fog. I took that photo at the last second."
Fog scenes also played a major role in his work after college.
"The first photo I sold was of a foggy night on campus. I printed it and tacked it up in my office at the IT Department, and my boss saw it. He asked if he could buy a print. He had it framed and brought it to the office."
This expanded Wallace's idea of what was possible for his own work. Soon, Wallace started producing fine-art photographs for art festivals and shows. He has earned many art show awards, including Best of Show for the Stillwater Art Festival in 2017.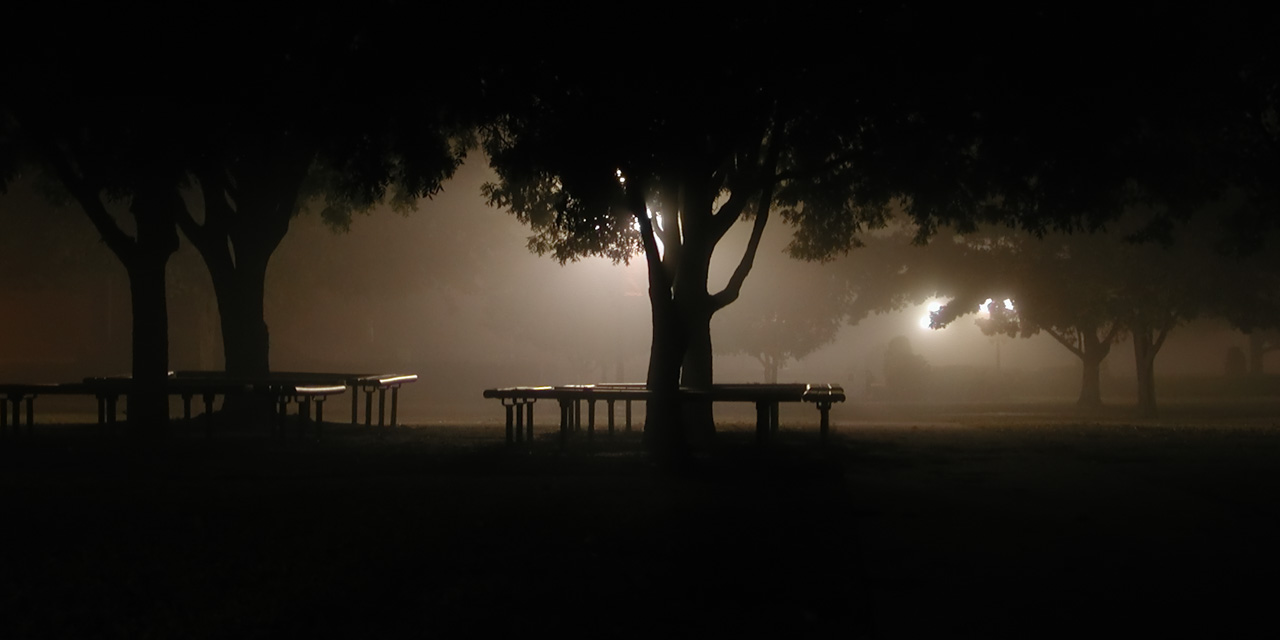 In 2017, Wallace taught a non-credit travel-photography class for the College of Arts and Sciences. Following this course, Wallace accepted a graphic design position in the college.
"My favorite part of my job, thanks to the combination of my upbringing and my hobbies, is it doesn't feel like a job. It feels natural. I just come in here and breathe and next thing I know, artwork comes out."
Wallace indicated one challenge of graphic design comes from visually competing for attention.
"Designers have about one-eighth of a second to visually connect with their audience. If you lose your audience in that time, you've likely lost them forever. That can be difficult."
This visual challenge was at the forefront when Wallace recently completed a year-long project, creating new imagery for all 24 departments in the College of Arts and Sciences.
"Each of our departments is large, and I found it challenging to use a single image to encapsulate the broad range of academic interests. After creating the first design, I decided that photomontage and surrealism communicates the complexity in a simple manner."
The images are currently on display in the second floor hallway of Life Sciences East.
Wallace added, "Graphic design is more than making something interesting to look at. It can be a vehicle for bonding with each other. I have always felt like OSU was the biggest small town I have ever known. And the friends and connections I've made on campus have created one big family."
His understanding of artistic bonds is enhanced by personal experience.
Shortly after starting his graphic design position, Wallace was rocked by the death of a close, long-time friend from the IT Department, John Schulze. Schulze had been an essential part of Wallace's creative journey. Wallace feels connected to him when he creates.
"For every design we create, and for every smile they generate in return, I sense a glimmer of John's smile too."