Mia Solomon White knew two things in high school: She wanted to attend college in Oklahoma, and she wanted a career involving the study of human behavior.
As a high school junior, she visited Oklahoma State during homecoming. White found the experience captivating.
"The energy was pretty incredible. I was blown away by the amount of work that went into the floats and the house decorations."
That influenced her decision soon after to attend OSU.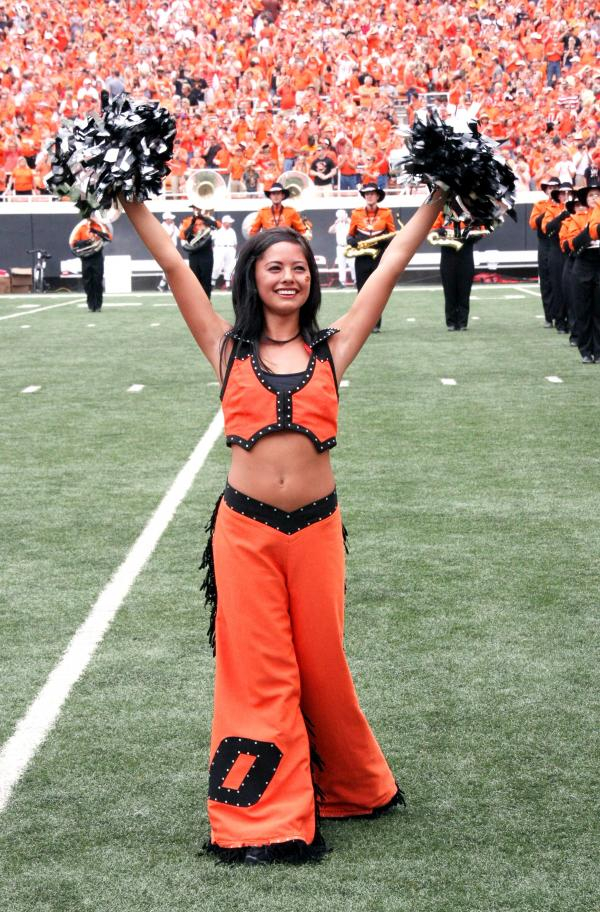 Photo provided by Robin Herrod
White became a member of the OSU Pom Squad, participating all four years. She balanced that along with other extracurricular activities while still excelling at academics.
"I was in Pi Beta Phi sorority and taught dance. Extracurricular activities are important, so students should get involved. You meet friends that last a lifetime, but also make connections. I think building a network is essential to career success. It's not all about a 4.0 (GPA)."
Although she emphasized connections, White advises not putting too much on your plate as a student.
"You can't do that and still do well in school. Choose a few things you can give 100 percent to and readjust your priorities to stay in line with your goals," White cautions.
She decided to major in psychology and never switched.
"My dad is a criminal defense attorney. I love the psychological principles of law. I thought I might go to law school, but decided I was more interested in the behavioral aspects than arguing in the court room, and decided to go the forensic science route."
Following graduation from OSU, White attended graduate school at UCO.
"You don't have to have a graduate degree to be a crime scene investigator, but there is a great deal of competition for these positions, especially in Oklahoma. Television shows about crime scene investigation create a great deal of interest in the field. I chose to attend graduate school so I would be a better candidate," White says.
Following graduate school, White has spent the past three years as a crime scene investigator for the Edmond Police Department.
Despite trending media attention, White does not spend time watching television shows about crime.
"I like to keep this part of my life on one side. I like funny TV shows. Every night my husband asks me, 'Will and Grace again?' He knows I have to watch something funny."
White's passion for her career is rooted in the structure it gives her in the workplace.
"I love how my job is methodical yet versatile. I apply the same procedures every time, but every crime scene is different. This keeps me charged. At the end of the day, my job is to collect and preserve evidence."
White says she's thankful for the spirit, comradery and loyalty of Oklahoma State. She credits the College of Arts and Sciences for her path to success, and has plans for OSU ties far into the future.
"They provided me with the best education and the best resources, and my teachers truly wanted success for me. OSU spirit is a family affair to us. We won't miss a homecoming, and my children, when I have them, will go to OSU."