An Oklahoma State University alumnus teamed with the OSU App Center to develop an app to help him conduct research on people's drinking habits.
William Lechner, an alcohol and nicotine researcher, came up with the idea for Social Drinker about two years ago. The app tracks a user's drinking habits and provides Lechner with data to use in his research. He hopes the research helps medical professionals understand their patients' habits.
"The app is intended to be a tool to help people by giving them feedback based on a scientific formula," Lechner said. "Abstinence-based therapies may be the best option for some people experiencing alcohol-related problems; however, others, particularly young people, may be more likely to engage and benefit from moderating their alcohol use."
Lechner graduated from OSU in 2015 with a Ph.D. in clinical psychology. He is now a post-doctorate research fellow for the Center for Alcohol and Addiction at Brown University in Providence, Rhode Island. He plans to stay there for a couple of years, and conduct more research using his app.
"We have a clinical trial that will show if the technology helps when it comes to pacing," he said. "The app is designed to help people pace better and avoid negative consequences from drinking. It is intended to be a therapy for people to help them."
After seeing a lack of pacing technology when it comes to apps, Lechner decided to manifest his research into a portable and user-friendly app to help.
"We now have the technology," he said. "This app can now be the string on your finger that's supposed to remind and help you," he said.
Users enter their physical characteristics, allowing Lechner to track habits and apply them using his scientific formula. He will conduct research to see if using the app is more effective than classic tips such as drinking a glass of water or waiting an hour between each drink.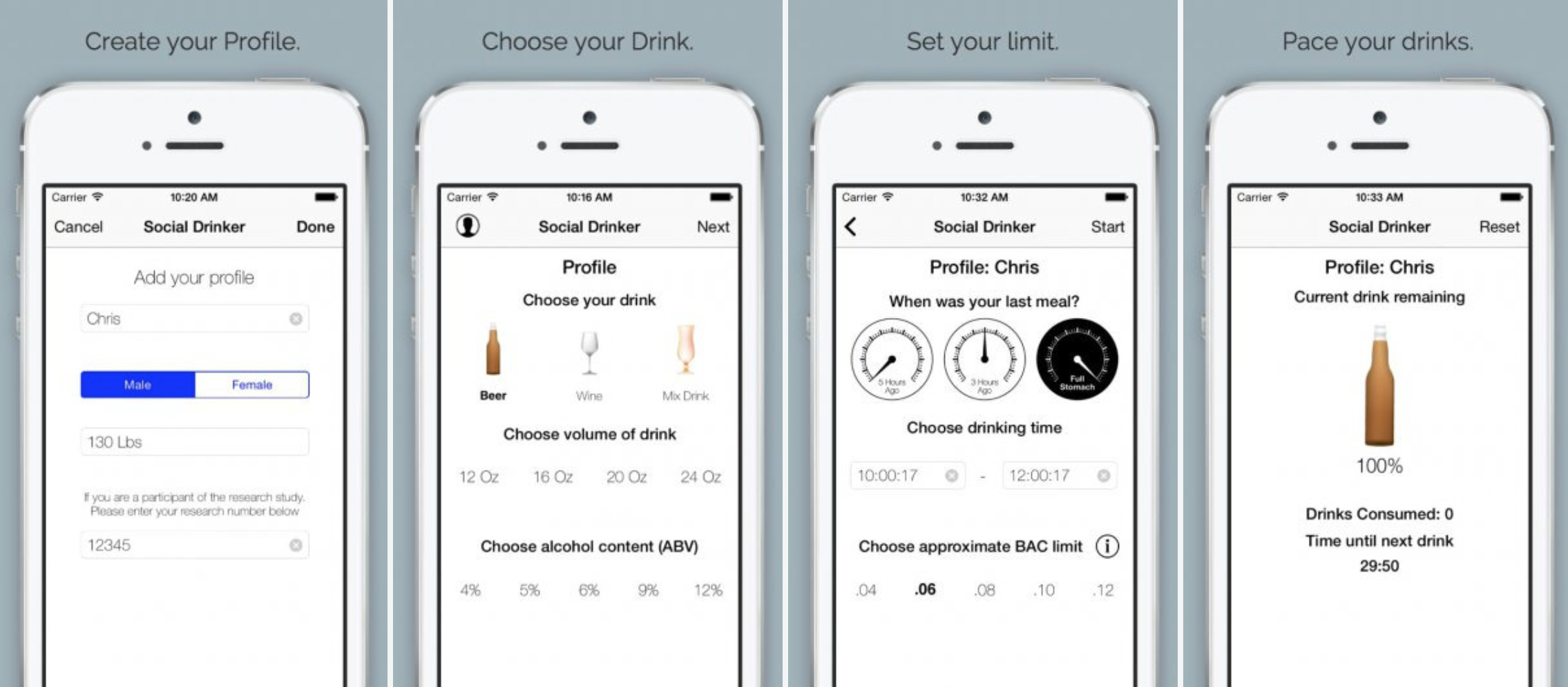 "Social Drinker was one of the first apps to be funded by the App Center," said Jai Rajendran, the center's manager. "The concept was Lechner's, and we created the storyboard and developed the app."
Lechner wants to apply for federal funding to continue his research involving the app in the hope that one day, doctors may recommend the app to their patients.
"Does this really help people?" Lechner said. "Is this really more effective than the tips you've heard all your life? That's what I want to find out, and I'm going to continue researching that."
The app has been through a lot of testing to check the input parameters and is available for download. For more information about the Social Drinker app, visitsocialdrinkerapp.com.
The OSU App Center, sponsored by AAA Oklahoma, is an on campus resource for OSU faculty and students for developing mobile apps.