Larson R. Keso, DDS, MS, will be the recipient of the 2015 American Association of Orthodontists (AAO) James E. Brophy Distinguished Service Award. The award will be presented at the 115th Annual Session in San Francisco during the Excellence in Orthodontics Awards Ceremony May 17. The award recognizes members who have made exemplary contributions to the profession.
Keso has practiced orthodontics in Oklahoma City for 55 years and has been actively involved in organized dentistry and orthodontics for more than 45 years.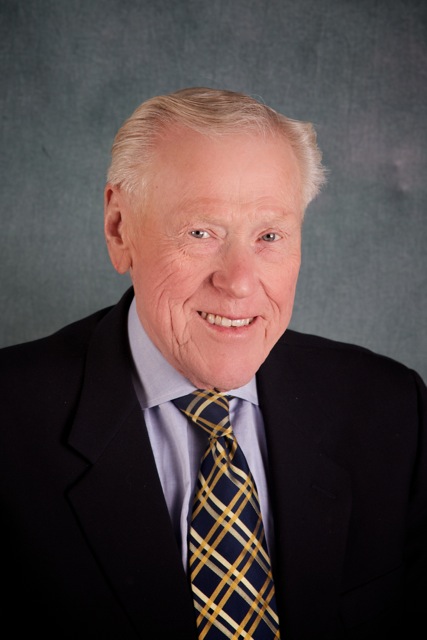 He graduated from Oklahoma State University with a BS in Zoology and earned the DDS degree in 1955 from Washington University (St. Louis) School of Dental Medicine. After serving three years active duty as a Captain in the US Air Force, he returned to St. Louis and earned an MS in Orthodontics.
He has served as president of the Oklahoma County Dental Society, Oklahoma Orthodontic Society, Southwestern Society of Orthodontics, Tweed Study Club of Texas and the American Association of Orthodontists. A founding member of the Word Federation of Orthodontists, he was a member of its Executive Committee representing North America from 2000 to 2010.
A strong supporter of Oklahoma State University, Keso has been active in the Medical Cowboys organization sponsoring need-based scholarships for predental students. When Murray Hall was converted to the College of Arts and Sciences, be purchased the naming rights for his parents, the "Edward E. and Olive W. Keso Geography Seminar Room." E.E. Keso founded the Department of Geography at OSU in 1946 and served as chair for several years. The gift included additional funds to support the upkeep of the room in perpetuity.
Dr. Keso is a Clinical Assistant Professor, Department of Orthodontics, University of Oklahoma, College of Dentistry. He played a major role in the early 1960's as chair of the Oklahoma Dental Association Proposed Dental School Committee achieving success in 1969. In 2011 he underwrote the preparation of the manuscript and publication of "Smile Oklahoma," a history of the College.
He was recognized as "Dentist of the Year 1997" by the Oklahoma Dental Association and "Distinguished Alumnus Award" 2001, by Washington University School of Dental Medicine.
An avid fisherman, his hobby has taken him throughout the Southwest, Alaska, Canada and Mexico.
Married to Mildred for sixty years, they have two children and one grandson. They are active at the Westminster Presbyterian Church where he has served as both deacon and elder. They enjoy travel and have visited 64 countries, most recently Indonesia.


Photo courtesy of The University of Oklahoma