Kayla Dunn has been selected as a finalist for the 2020 Truman Scholarship, the premier graduate scholarship for aspiring public leaders in the U.S. The Honors College junior majoring in multimedia journalism and Spanish will participate in a regional interview March 11 in Denver before the winners are announced April 15.
Joining Dunn as a finalist is her fellow Stillwater High School graduate Adrienne Blakey, a Ferguson College of Agriculture junior pursuing dual degrees in plant and soil science with a concentration in agronomic business, as well as agricultural communications.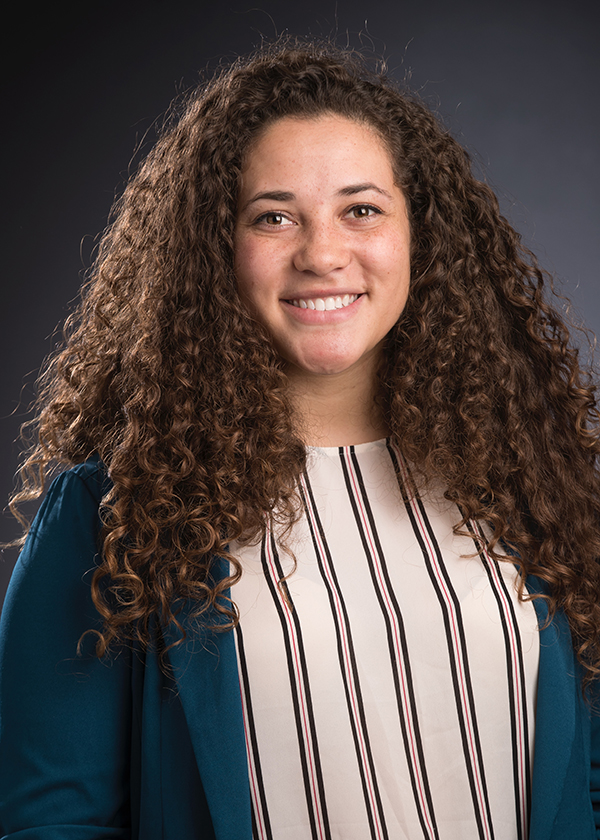 Their selection marks the first time in two decades that OSU has had two finalists in the same year. Blakey and Dunn were selected from a pool of 773 nominations from 316 institutions as finalists for the scholarship, which provides up to 65 winners annually with $30,000 for graduate studies in an array of fields.
Dunn has international study experience, having participated in a Spanish immersion program in Costa Rica and she studied ethical leadership in Dublin and Oxford. She plans to study abroad in Spain or Chile in the 2020-21 academic year. She has balanced her academic work with campus leadership positions and service activities, including campaigning for student body president, serving as an SGA senator, as a campus tour guide for the Office of Undergraduate Admissions, editor-in-chief of the O'Colly and as a facilitator for the President's Leadership Council.
During a summer internship with NBC News in Tucson, Arizona, she volunteered as an art therapy teacher and translator at Casa Alitas, a nearby migrant shelter. This experience inspired her to address immigration issues and pursue a graduate program at Columbia University's School of International and Public Affairs. She hopes to have a career as a public diplomacy officer with a specialization in cross-cultural relations.
She said she was thrilled and honored to be named a finalist. She said the scholarship would give her the opportunity to work in Washington D.C. over the summer and would help fund her grad school ambitions, carving out a path to her goal of working in public diplomacy.
"I really want to work in the journalism tract as a foreign correspondent," she said. "What the Truman Scholarship would let me do is work directly for the U.S. State Department and work with other countries, and that would be absolutely incredible."