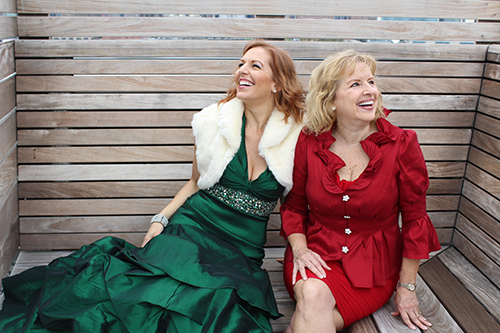 A pair of OSU College of Arts and Sciences alums is making the art of holiday music a family affair.
Patti Drennan (Music Education, '74) and Emily Drennan (Economics & Spanish, '04) have released a new album titled A Mother Daughter Christmas.
The album features over 25 musicians and singers from New York City and is produced by RoxSteady Music. It is the first album the mother-daughter duo have recorded together, despite more than 30 years combined experience in the music.